Sus304 Stainless Steel Tube/Pipe
Product Detail
Product Tags
Stainless Steel Piping System
Stainless steel piping systems are the product of choice for conveying corrosive or sanitary fluids, slurries, and gases, especially where high pressure, high temperature, or corrosive environments are involved. Due to the aesthetic properties of stainless steel, pipes are often used in architectural applications.
Stainless steel tubing can generally be defined as thick-walled tubing whose dimensions are specified by the American National Standards Institute (ANSI). Pipe size is specified by the outside diameter indicated by the NPS (imperial) or DN (metric) designator, sometimes called the "nominal bore size" - the wall thickness is determined by the schedule number. Standard ASME B36.19 covers these dimensions.
Stainless steel pipe and fittings are supplied in the annealed condition to facilitate fabrication and ensure optimum corrosion resistance. Atlas Steels can also supply stainless steel tubing with a ground polished finish suitable for architectural applications.
Stainless steel pipe is a kind of hollow steel strip, which is widely used to transport fluids, such as oil, natural gas, water, gas, steam, etc. In addition, with the same bending strength and torsional strength, it is lighter in weight, so it is also widely used in the manufacture of mechanical parts and engineering structures. It is also commonly used in the production of conventional weapons, barrels, shells, etc.
Stainless steel pipes can be divided into stainless steel seamless pipes and stainless steel welded pipes.
Online continuous production of small-diameter stainless steel welded pipes. The thicker the wall thickness, the greater the investment in the unit and welding equipment, and the less economical and practical it is. The thinner the wall thickness, the lower the input-output ratio. The craftsmanship of the product determines its advantages and disadvantages. Generally, the welded steel pipe has high precision, uniform wall thickness, and high brightness inside and outside the pipe (the steel pipe is determined by the surface grade of the steel plate). surface brightness), which can be fixed arbitrarily. Therefore, it exhibits its economy and aesthetics in high precision, medium, and low-pressure fluid applications.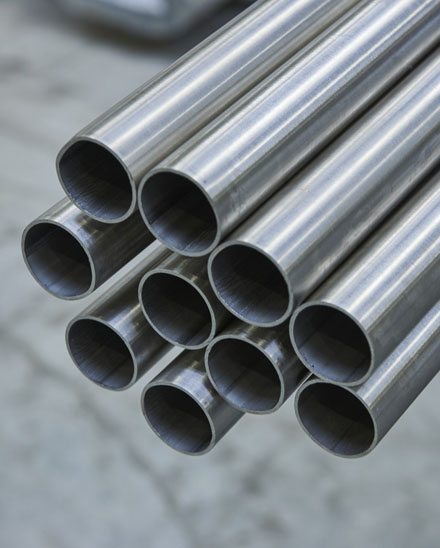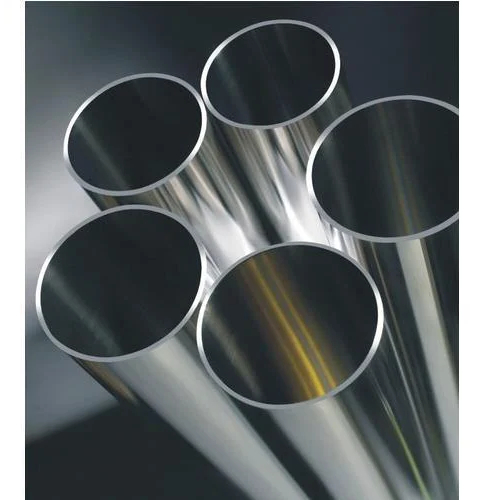 304 stainless steel pipe pressure rating
Pipe Size
(inches)
Pipe Schedule
Temperature (°F)
100
200
300
400
500
600
650
700
750
1"
40
3048
2629
2362
2171
2019
1924
1867
1824
1810
1"
80
4213
3634
3265
3002
2791
2659
2580
2528
2501
1"
160
6140
5296
4759
4375
4068
3876
3761
3684
3646
1.5"
40
2257
1947
1750
1608
1496
1425
1383
1354
1340
1.5"
80
3182
2744
2466
2267
2108
2009
1949
1909
1889
1.5"
160
4619
3984
3580
3291
3060
2916
2829
2772
2743
2"
40
1902
1640
1474
1355
1260
1201
1165
1141
1129
2"
80
2747
2369
2129
1957
1820
1734
1682
1648
1631
2"
160
4499
3880
3486
3205
2980
2840
2755
2699
2671
3"
40
1806
1558
1400
1287
1196
1140
1106
1084
1072
3"
80
2553
2202
1979
1819
1691
1612
1564
1532
1516
3"
160
3840
3312
2976
2736
2544
2424
2352
2304
2280
4"
40
1531
1321
1187
1091
1014
967
938
919
909
4"
80
2213
1909
1715
1577
1466
1397
1355
1328
1314
4"
160
3601
3106
2791
2566
2386
2273
2206
2161
2138
5"
40
1342
1158
1040
956
889
847
822
805
797
5"
80
1981
1709
1535
1411
1312
1250
1213
1189
1176
5"
160
3414
2945
2646
2433
2262
2155
2091
2049
2027
6"
40
1219
1052
945
869
808
770
747
732
724
6"
80
1913
1650
1483
1363
1267
1208
1172
1148
1136
6"
160
3289
2836
2549
2343
2179
2076
2014
1973
1953
8"
40
1073
926
832
765
711
678
657
644
637
8"
80
1692
1459
1311
1205
1121
1068
1036
1015
1005
8"
160
3175
2738
2460
2262
2103
2004
1944
1905
1885
10"
40
974
840
755
694
945
615
596
584
578
10"
80
1609
1388
1247
1147
1066
1016
986
966
956
10"
160
3147
2714
2439
2242
2085
1986
1927
1880
1868
---
Previous:
China New Product ASTM B111 CuNi70/30, CuNi90/10 Heat Exchanger Condenser Air Conditioner Pipe/Coil/Copper Tube
---