201 Stainless steel sheet stainless steel plate price per kg
Product Detail
Product Tags
Acid resistance, alkali resistance, high density, polishing without bubbles, no pinhole and other characteristics, is the production of a variety of watchcase, watchband bottom cover quality materials.
Used chiefly of; Do decorative pipes, industrial pipes, some shallow stretching products.
201 stainless steel sheet has a variety of surface processing to broaden the scope of its use - different surface processing of stainless steel surface is different, so that in the use of each unique. In the field of architectural application, the surface processing of stainless steel is important for many reasons. Corrosive environments require lubricated surfaces because surface lubrication is not simple scaling. The accumulation of dirt will make stainless steel rust and even constitute corrosion.
201 stainless steel sheet the cold forming process of stainless steel is completely different from low alloy steel and ordinary carbon steel, because stainless steel has higher strength, harder, better plasticity, faster work hardening rate, and must maintain its inherent corrosion resistance. These characteristics must require greater power, increased allowable wear of process equipment, and the need to avoid surface contamination and erosion resistance during machining. The choice of stainless steel is usually in accordance with the specification requirements of the performance, such as corrosion resistance or heat resistance, strength, plasticity and so on. Stainless steel results in work hardening, and subsequently on mechanical properties.
201 stainless steel sheet duplex stainless steel duplex stainless steel has excellent stress corrosion cracking resistance. They have two-phase microstructure with roughly equal austenite and ferrite ratios. The most common brand is 2205 (UNS S31803), containing 22%Cr, 5.5%Ni, 3%Mo and 0.14%N. The yield strength of duplex stainless steel is higher than that of conventional austenitic stainless steel, so the initial deformation requires a higher stress. Power requirements All stainless steel forming requires more power than low alloy steel and plain carbon steel of the same thickness. This is mainly due to their relatively high yield strength. The usual rules, forming stainless steel about twice the power, and stainless steel steel is not the same, there are great changes. Because austenitic stainless steel works to harden quickly, not only requires greater initial power, but also more power during the forming process.
Compared with ordinary carbon steel, the investment cost of stainless steel is higher, so it has not been used as ordinary structural parts. However, there are more and more factors evaluating the overall cost of structural components, such as corrosion resistance, especially in coastal areas, where reduced maintenance volume and reduced maintenance costs can have a significant impact on the overall life cycle cost. A typical example is the nuclear power industry, where structural parts need to have a long service life because they are not easy or even impossible to maintain.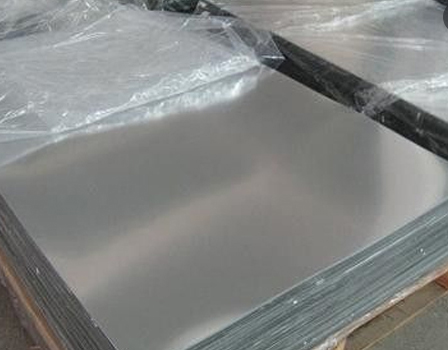 ---
Previous:
3/8 OD stainless steel Coil tubes
---