304L Continuous pipe manufacturer
Product Detail
Product Tags
The complete ranges of Stainless Steel 304/ 304l / 304H Tubes are designed using the premium quality of alloy that adds very good strength and all desirable properties. It is also made by considering the quality standards of the products like ASTM, ANSI, ASME, etc. SS 304 is an austenitic stainless steel containing 20% of chromium and 8% of nickel. It is a non-magnetic alloy that can be made magnetic when performed cold working. The alloy has a very good general corrosion resistance, high tensile strength, and good pitting resistance.
SS 304L has low carbon content offering good properties to the Tubes. They also have high strength, good short creep properties, and very good SCC resistance. This alloy is useful in as-weld conditions as it can easily tolerate the high-temperature atmosphere.
304 is a kind of universal stainless steel, which is widely used in the production of equipment and parts requiring good comprehensive properties (corrosion resistance and formability).304 stainless steel is a grade of stainless steel produced according to American ASTM standard.304 is equivalent to China's 0Cr19Ni9 (0Cr18Ni9) stainless steel.304 contains 19% chromium and 9% nickel.304 is the most widely used stainless steel and heat resistant steel.Used for food production equipment, Xitong chemical equipment, nuclear energy, etc.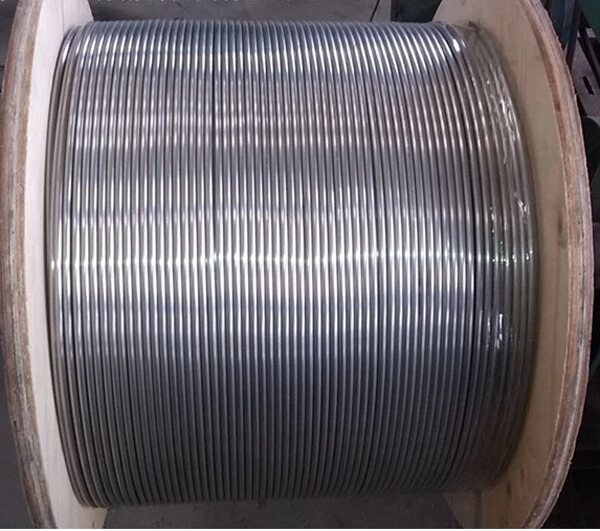 304 stainless steel water pipe is the best direct drinking water delivery pipe.304 material thin-walled stainless steel water pipe, with low water leakage rate, can save the characteristics of precious water resources.Thin-walled stainless steel pipes can be used for hot and cold water pipes.Last century when the water pipe leakage rate in the 1980s about 17 percent, after switching to 304 stainless steel water pipe leakage rate to 7 percent.The water supply system was damaged during the earthquake, while the 304 stainless steel plumbing system remained intact.In addition, compared with copper water pipe, 304 stainless steel water pipe water permeability is good, in the case of high flow rate is not corroded.Its thermal insulation is 24 times of the copper pipe, the cost performance is very high.
304 stainless steel tube applied to the field of decoration, 304 stainless steel tube because of high tensile strength, good inner wall finish, excellent wear resistance and other advantages, so it is widely used in the decoration industry, like our home common stainless steel staircase guardrail, is made of 304 stainless steel decorative control.Many 304 stainless steel pipe manufacturers also developed a lot of 304 stainless steel decorative pipe design, model, pattern, for the majority of consumers to choose.It can be seen that 304 stainless steel tube in the decoration industry by everyone's favorite degree.
| | | | | | | | |
| --- | --- | --- | --- | --- | --- | --- | --- |
| STANDARD | UNS | WERKSTOFF NR. | AFNOR | EN | JIS | BS | GOST |
| SS 304 | S30400 | 1.4301 | Z7CN18‐09 | X5CrNi18-10 | SUS 304 | 304S31 | 08Х18Н10 |
| SS 304L | S30403 | 1.4306 / 1.4307 | Z3CN18‐10 | X2CrNi18-9 / X2CrNi19-11 | SUS 304L | 3304S11 | 03Х18Н11 |
| SS 304H | S30409 | 1.4948 | - | - | - | - | - |
---
---