Astm A269 316l Stainless Steel Coil Tube
Product Detail
Product Tags
ASTM A269 316 Coils and tubes are components that transfer heat from one component to another. ASTM A269 316 stainless steel coiled tubing is available for heating and cooling applications. High-strength coils withstand these stresses in a variety of conditions. To conduct conduction and heat transfer between two or more components, heat exchange tubes use the conduction process.
ASTM A269 316 Stainless Steel Coil is a long metal coil that runs the length of the pipe for easy heat transfer between various components. Coil options for heat exchangers include solid, loose-lined, and blast-clad coils. Every head and closure style is available. Rolling and hydros welling are also available. Due to the designer's versatility in allowing a wide range of pressures and temperatures, duplex stainless steel superheater coil materials are the most common.
ASTM A269 316 Stainless Steel Coil Tubing is available in a variety of sizes depending on the intended use and use. Currently, coils are used in automotive, aerospace coils, tableware, cookware, building manufacturers, and outdoor equipment. Coils are commonly used in fuel and hotlines due to their long service life. We also offer Inconel seamless coiled tubing.
ASTM A269 316 Stainless Steel Coil Tubes – Specifications
| | |
| --- | --- |
| A269 316 Stainless Steel Coil Tube | Specifications |
| Specifications | ASTM A213 / ASTM SA213 |
| Dimensions | ASTM, ASME, and API |
| Size | 1/8″NB TO 30″NB IN |
| 316 Pipes & Tubes Size | 1/2″ NB – 16″ NB |
| Thickness | 0.35mm to 50mm |
| Specialized in | Large Diameter Size |
| Schedule | SCH5, SCH10, SCH20, SCH30, SCH40, STD, SCH80, SCH 80S, SCH60, SCH80, SCH120, SCH140, SCH160, SCH XXS, SCH XS |
| Type | Seamless / ERW / Welded / Fabricated / LSAW Pipes |
| Form | Round, Square, Rectangular, Hydraulic, Oval, U Shape, Pan Cake Coils, Coiled Etc |
| Length | Single Random, Double Random & Required Length. |
| End | Plain End, Beveled End, Treaded |
ASME SA 269 TP 316 Seamless Tubing supplier
ASTM A269 Seamless Stainless Steel Tubing is used for low-temperature and high-temperature services. These pipes could be made from austenitic steel types under electric resistant weld, electric fusion weld, or seamless cold drawing mechanisms. The SA269 Tubing can differ and can also have fine heat treated. The SA 269 Tp 316 is more corrosion resistant than the 304 material types and it is used in applications with high pressures and high temperatures as well as low pressure and low temperatures. Therefore the SA 269 Tp 304 and the ASTM A269 Tp316l material-grade pipes have different schedules. These schedules correspond to different wall thicknesses corresponding to different nominal diameters.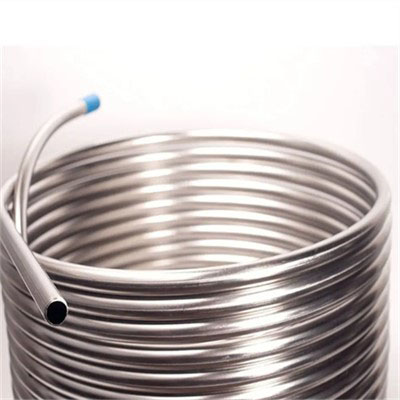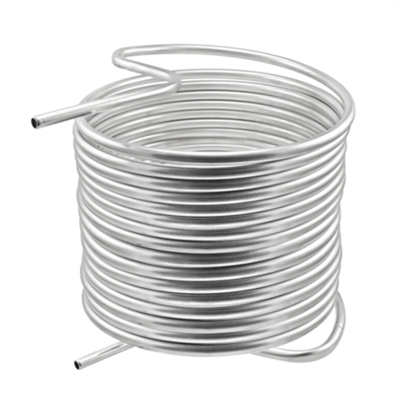 ASTM A269 Standard Tubing Chemical Composition
SS GRADE
ASTM A269/SA 269 CHEMICAL COMPOSITION % MAXIMUM
C
MN
P
S
SI
CR
NI
MO
N B
NB
TI
TP304
0.08
2.00
0.045
0.030
1.00
18.0-20.0
8.0-11.0
---
---
---
---
TP304L
0.035
2.00
0.045
0.030
1.00
18.0-20.0
8.0-12.0
---
---
---
---
TP316
0.08
2.00
0.045
0.030
1.00
16.0-18.0
10.0-14.0
2.00-3.00
---
---
---
TP316L
0.035 D
2.00
0.045
0.030
1.00
16.0-18.0
10.0-15.0
2.00-3.00
---
---
---
TP321
0.08
2.00
0.045
0.030
1.00
17.0-19.0
9.0-12.0
---
---
---
5C -0.70
TP347
0.08
2.00
0.045
0.030
1.00
17.0-19.0
9.0-12.0
10C -1.10
---
SA269 tubing Tolerance
OD, INCH
OD TOLERANCE INCH(MM)
WT TOLERANCE %
LENGTH TOLERNACE INCH(MM)
+
-
≤1 /2
± 0.005 ( 0.13 )
±15
1 /8 ( 3.2 )
0
> 1 /2~1 1 /2
±0.005(0.13)
±10
1 /8(3.2)
0
> 1 1 /2~< 3 1 /2
± 0.010(0.25)
±10
3 /16(4.8)
0
> 3 1 /2~< 5 1 /2
± 0.015(0.38)
±10
3 /16(4.8)
0
> 5 1 /2~< 8
± 0.030(0.76)
±10
3 /16(4.8)
0
8~< 12
± 0.040(1.01)
±10
3 /16(4.8)
0
12~< 14
± 0.050(1.26)
±10
3 /16(4.8)
0
---
Previous:
Supply OEM/ODM ASTM AISI Cold Rolled Hot Rollrd 3mm 4mm 5mm Thickness SUS 304 SS304L SS316 SS316L Ss310 No. 1 Stainless Steel Sheet and Plate
---